Decades in Business
Aircraft Maintenance Experience
Blue Line Technical Services has decades of industry experience maintaining and servicing aircraft with our team of highly trained mechanics and industry experts. At Blue Line, we strive day in and day out to provide you and your aircraft the most efficient and attentive maintenance experience available. We pride ourselves on providing quality services for a quality price.
Trey Robinson
COO, FAA Certified Mechanic and Inspector
In 2015, Blue Line Aviation owner Trey Walters approached his childhood friend, Trey Robinson, about starting Blue Line Technical Services. Growing up fixing anything with a motor, Trey R was excited to bring his mechanical knowledge to the table and partner with his friend in this venture. Trey R did on-the-job training under a certified Airframe and Powerplant mechanic and received his A&P license in 2018. He now holds his Inspection Authorization license and has 6 years of experience as an aircraft mechanic.In addition to being an aircraft mechanic, Trey R also has his private pilot license. Before becoming an aircraft mechanic, Trey enjoyed working on his own vehicles and was a Jeep enthusiast in his younger days. Now, he loves spending time with his beautiful wife and 2 adorable children on the weekends (when he's not troubleshooting an airplane).
Schedule an Appointment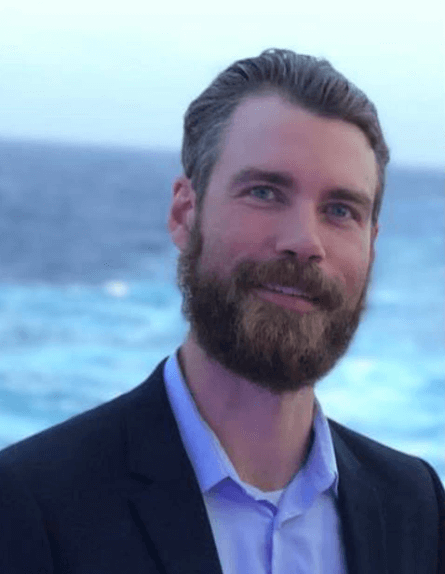 Rachel Weiandt
FAA Certified Mechanic and Inspector
Hello, my name is Rachel Weiandt. When I was little, I read a story of a Christian missionary who was an excellent pilot and mechanic. His adventures as a pilot and skill as a mechanic inspired me, as well as his faith. I decided that was what I wanted to do. I went to LeTourneau University to learn to fly and do maintenance. I got my Private Pilot's license but decided to focus on maintenance and got my Airframe & Powerplant ratings. After 3 years and a variety of experience from King Air 90s to Boeing 757s, I received my Inspection Authorization right before joining Blue Line. When I am not fixing airplanes, I enjoy traveling with my husband, caring for my various potted plants, making bread, and making scrapbooks from our travels.
Schedule an Appointment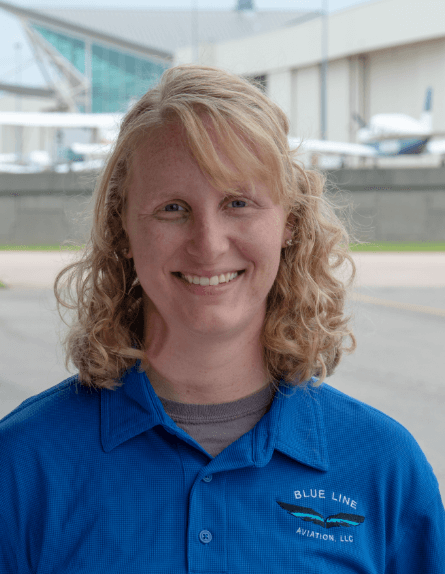 What to Expect
Our Approach
Our approach to aircraft maintenance is simple: to provide you exceptional service every time, for every plane. At Blue Line Technical Services, we value safety, innovation, and excellence in all of our mechanics.
Blue Line Technical Service's mission is to provide highly-skilled maintenance services for all categories of owners and operators with customer safety and satisfaction being our highest priorities. We are dedicated to using high-quality, reliable mechanical support to achieve excellence in safety, quality, reliability, dependability, and accountability. We are committed to facilitating many years of safe operation of aircraft.
Blue Line differs from other aircraft maintenances centers not only because we are an expert Diamond Aircraft Service Center but because we promise to deliver results on time and within budget. We will never perform any undisclosed services or additional work without your prior approval. Transparency is one of our top priorities when it comes to cost, servicing timelines, and customer service.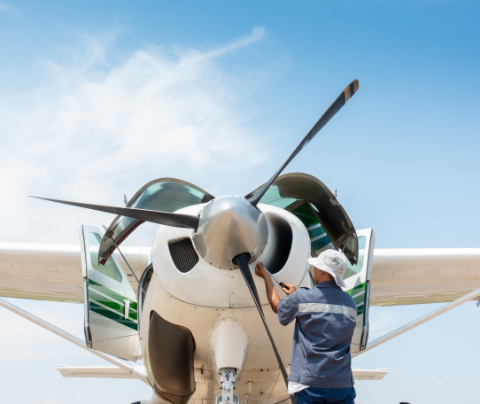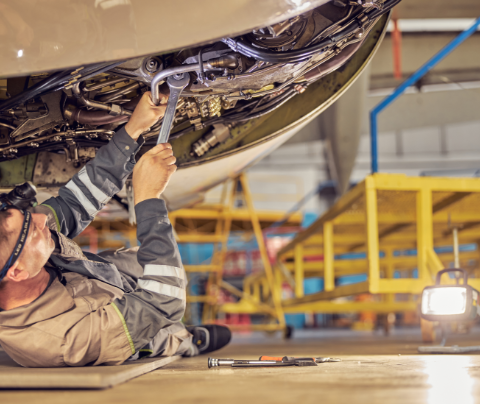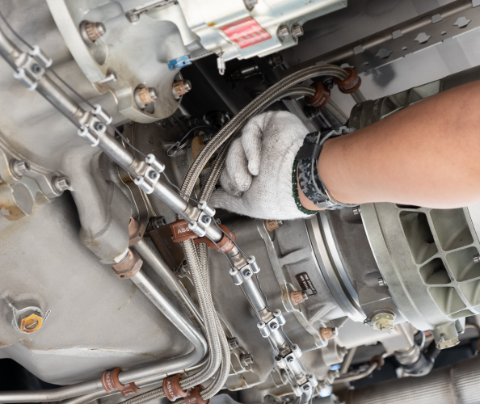 How We Work
Tour Our Facility
Come and take a look at our brand new state-of-the-art aviation complex equipped with a hangar, an observation area, and even a rooftop restaurant to accommodate our customer's needs better.
Watch the Video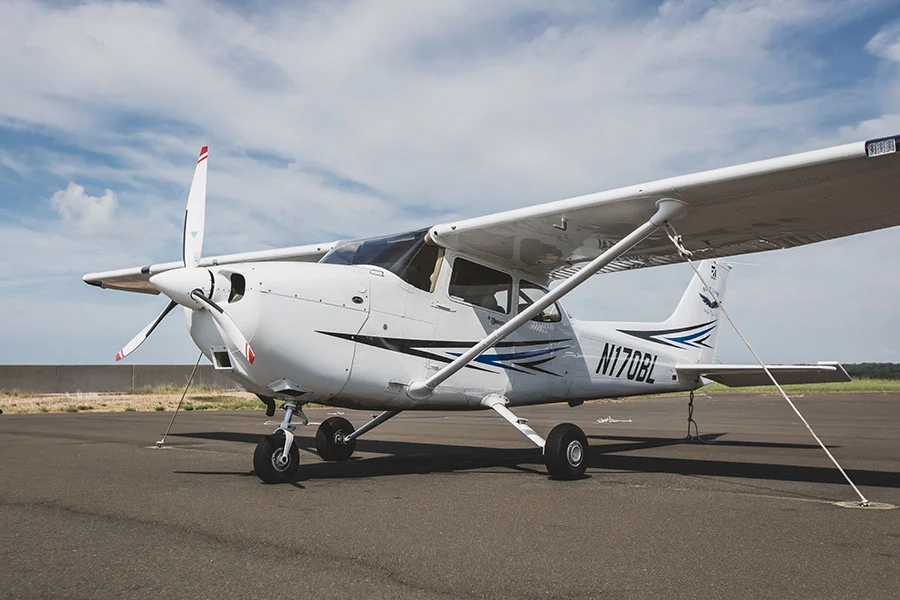 Diamond Aircraft Service Center
Blue Line Technical Services is an expert Diamond Aircraft Service Center with all of the necessary certifications and experience to professionally service and maintain your Diamond Aircraft.
Learn More